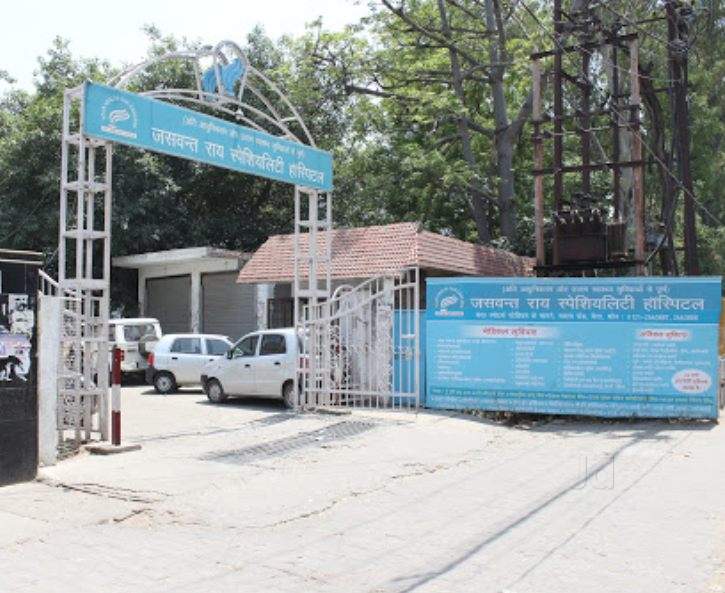 Jaswant Rai Speciality Hospital
Jaswant Rai Speciality Hospital is located in Meerut. This is a well-recognized hospital in regards to patient care. Jaswant Rai Hospital's inception was in the year 1996 intending to serve humanity in every corner of society. The hospital is equipped with advanced technology-based facilities required to diagnose & treat the patients. Healthcare has been made accessible for patients with different types of medical condition.
We've experience and expertise in the healthcare sector due to quality services to all the domestic patients. Our healthcare offerings are supported by automated Hospital Software helps us to maintain care standard. A team of a professional medical practitioner treats the patients friendly, on time and satisfying their needs. Our medical specialties are below:
Services & Amenities
A team of well-trained medical staff, non-medical staff, and experienced clinical technicians work round-the-clock to offer various services that include patient management, Medical Specialties multi-specialty Hospital, Diagnostic Services yes, Opd Services yes. Here you find all the facilities like Senior Citizen Health Checkup Scheme yes, Pathology Lab, Xray , Sonography , Mri Scan , Blood Bank , I.c.c.u. , Cafeteria, Chemist, Ambulance Service, Std Facility, Fax Facility, Internet Facility, Health Checkup Scheme, National Insurance etc.
In crowded hospitals, there is a requirement of full-fledged facilities to deal with patients every day. The hospitals are responsible to take care of patients either an accidental case or poorly ill patients. But all it can be taken care of with the help of dedicated staff.
This is a fact that healthcare organizations are struggling to manage patient's data and handle tiresome hospital activities to make the workflow more efficient. Patient care and satisfaction is the main concern of how preventing them from infections and ensuring their safety all comes under the responsibility.
Financial Challenges & Hospital Revenue
Nowadays health care cost is on the rise and quality care is demanding. This kind of pressure, putting them in difficulties where no tools can be found to ease their work burden.
Patient Safety
It is the most common challenge every hospital faces in everyday life. When a patient is admitted into hospitals a lot of things need to take care of like unexpected infections and other health risks.
Hospital Security
Running a hospital has a lot of work burdens like taking care of patients, collecting medical data and other important assets. Doctors and medical staffs are available to deal with patients and take care of them.
Solution
Modern hospitals are adopting digital healthcare solution to reduce manual efforts and paperwork. Automation is the finest option which comes with a best-suited software solution. The entire clinical operations can be managed without paperwork. A smart hospital is a digital concept to minimize tiresome activities and improve work efficiency. It aims to bring ease and comfort at all.
Patient Data Records
Medical Data Collection & Storage
Full Tracking & Information Exchange
Auto-generated E-billing
Machine Integration
Treatment Plans Sheet
Improve Hospital Workflow and Work Efficiency
Time & Energy Saving for Staffs and Patients