Get Creative

Theme Design For Your Website

Theme changes the design and looks of websites exclusively plays a crucial role to build an excellent layout of your websites. There is a number of themes are available or can be customized by the expert designer based on client's requirement to change theme time to time. Get the help of Best Theme Designing Company India to maintain website look with its brilliant featured posts covers up homepage widely. Some popular websites contain the slider to add an impressive and engaging look for websites. It might be something challenging for designers because its entire creative process requires originality and uniqueness. A quality of theme determines website existence and guarantee how long you have been engaged to assist in providing theme design services India. Sara Technologies is one of the non-stop Theme Design Company in Noida (India) hired professional designers to accomplish the client's requirements within assigned deadlines. Not only startups but also long years established business website theme designs can be easily changed with the help of Best Theme Designer India to add an impressive touch to your website.
A theme is not just an outer side display, but also adds feature details on your homepage. It will engage visitors and proceed further to go through impressive web pages what they need to search there. It is smartly perceived to get unique, impressive and powerful layout allow running website perfectly by containing a brief description of your services what a company does for clients. Sara Technologies is one of the Best Theme Design Company India with experienced professionals who work to bring the standard to your business in the competitive marketplace.
Easy To Customize And Change

Create Multipurpose Theme

Engage Users On Websites

Makes Website Interactive

Easy Set Up For Multi Theme Designs
Clients
Testimonial
The client valuable support and positive insights reward and motivate Sara team to deliver excellent work for guaranteed results. Sara build your online brand image put you at the forefront.

Mahabir Hospital (Jharkhand)
I am Dr Ravi Ranjan,using Sara Technologies software since one year and I am very satisfied with the software. This Software is very easy to use and the service is very quick.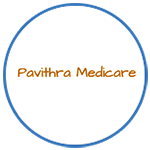 PAVITHRA MEDICARE (Bengaluru)
The supporting hand given by Sara technologies makes it really easy to learn and use the software effectively. It has turned my work paperless.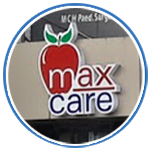 Max Care Children Hospital (Bhopal)
Hi, This is Furqan (IT-Department) from Max Care Children Hospital Bhopal Pvt. Ltd. I am using HMS from Sept-2018, this is very user friendly software for us, I am fully satisfied with this software, thank you to your technical team for giving me full support.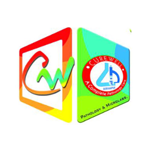 Curewell Pathology & Microlabs (ODISHA)
I am really delightful on after use of your such a great Pathology & hospital Management Software, Its really very friendly & soft to use. Thanks to SARA Team, I always worries for my wishes & exceptions towards more smooth Operations re-designs, He never denied me. He meets me that hopes.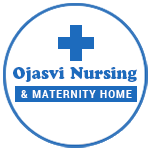 Ojasvi Nursing & Maternity Home (Chhattisgarh)
I am using the Sara software. I have not faced any issues with it… I am satisfied with the services provided also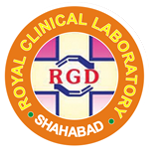 Royal Clinical Laboratory (Karnataka)
I am Mr. Md Ahmed behalf of ROYAL CLINICAL LABORATORY, shahabad, our center is running since 27 year in shahabad, karnataka, we use many software in our carrier but i not get like a Sara, because when i need any update or any issue in software they attend with in time and solve the problem, since three years the Sara team is not given any trouble in my work.