IVR Services
Healthcare is one of the wider industry wherein hospitals are taking care of patients and disease worldwide. To bring them abundant ease and comfort IVR Services are the best affordable source to automate the appointment booking, instant response & follow up visits. In today's world, most of the hospitals are using an IVR application to send notifications and make a quick response.
It's not a single person who can attend all kinds of inquiries from existing or new patients. Thus IVR System enables direct your patients to the desired doctor or medical department. IVR has become the major essential of the day to day hospital activities. IVR Services have brought easiness in appointment booking & paying patient bills over the phone. IVR service ensures the countless benefits best suited to healthcare services.
Let your IVR do respond to every customer, handles them and offer self service.
IVR lets your patient connect with the right executive without wasting their time & energy.
A modern IVR system improves hospital workflow and productivity by managing wait times efficienctly.
Multi-language availability/Use in your language or Select your own language
Enrollment of patients
Handle large appointment calls
Follow up visits
Real-time reporting
Better patient experience
Get OPD feedbacks
24/7 availability
Improve efficiency
Manage wait times
Enhance productivity
IVR System Digitizes Healthcare Practices
Patient engagement improves quite well when staff time, availability and healthcare information is just a call away. If IVR is a toll-free number, your customers can reach you now for free without any hassle. It eliminates the communication gap and convenience is on the go to get to know hospital timings.
IVR provider offers a wide range of customized services that smartly integrates with a hospital system. It is a brilliant self-service to indicate patients easily to a specific doctor. Let me highlight the benefits of IVR at hospitals/clinics.
IVR acts as a receptionist and direct all your hospital route calls to the right agent or department to serve your patients better without any delay. If nobody is available to receive the calls, still an alternate option caller have, leave their message in the voicemail. Let me highlight the benefits of IVR at hospitals/clinics.
Automated Appointment Booking
Booking appointments is a basic need to consult with a doctor and correctly scheduling them is a hospital's job. IVR system automates the appointment schedule with doctors as per your permission. It won't only automate the entire booking process but also keep track of each appointment given to the patients in an error free way.
Quick Billing
IVR enables patients to make payments at hospitals and clinics 24/7. IVR system can be customized as per suitable accepted payment modes like a credit card, debit card, and e-cheque payment. It doesn't only save time, but also speeds up the payment process. All kinds of payments made with IVR quite safe & secure.
Instant Inquiry Response
There are many circumstances when patients want to get answer their phone calls in case of knowing doctors' availability, specialization or any emergency help. IVR system has made available them even without any staff help. Being the healthcare home hospitals can't ignore patient inquiry made possible with Interactive Voice Response (IVR) system.
Clients
Testimonial
The client valuable support and positive insights reward and motivate Sara team to deliver excellent work for guaranteed results. Sara build your online brand image put you at the forefront.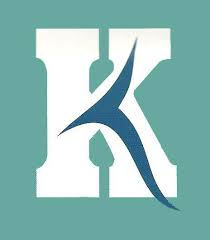 Dr. Asha Kubba, Dr. Meenakshi Batrani
Delhi Dermpath Laboratory
We at Delhi Dermpath Laboratory, have been using the pathology software from Sara Technologies since January 2021 and we are highly satisfied with the software functioning. The technical team at Sara Technologies has been greatly helpful in resolving any technical glitch that we face in software operations in a timely manner.
We wish team Sara a very bright future and best wishes for all their future endeavours.

Dr. Shalabh Agrawal
One Health Clinic (Gurgram)
I have been a user of Sara OPD Software for the last 3 months. I find software to be very apt to my kind of practice . The solution is simple and easy to use with the least of training. The functions are unlimited and fulfills all my requirements for patient management, prescription, appointments, revenue collections and pharmacy management. The print is catchy and detailed. I hope to continue using their services in future.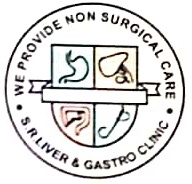 Dr. Rajneesh Gulati
S.R. LIVER & GASTRO CLINIC (Delhi)
Software is good reliable and friendly.

Mahabir Hospital (Jharkhand)
I am Dr Ravi Ranjan,using Sara Technologies software since one year and I am very satisfied with the software. This Software is very easy to use and the service is very quick.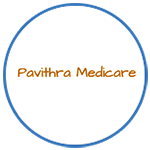 Pavithra Medicare (Bengaluru)
The supporting hand given by Sara technologies makes it really easy to learn and use the software effectively. It has turned my work paperless.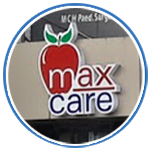 Max Care Children Hospital (Bhopal)
Hi, This is Furqan (IT-Department) from Max Care Children Hospital Bhopal Pvt. Ltd. I am using HMS from Sept-2018, this is very user friendly software for us, I am fully satisfied with this software, thank you to your technical team for giving me full support.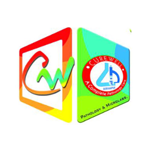 Curewell Pathology & Microlabs (ODISHA)
I am really delightful on after use of your such a great Pathology & hospital Management Software, Its really very friendly & soft to use. Thanks to SARA Team, I always worries for my wishes & exceptions towards more smooth Operations re-designs, He never denied me. He meets me that hopes.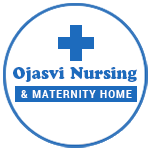 Ojasvi Nursing & Maternity Home (Chhattisgarh)
I am using the Sara software. I have not faced any issues with it… I am satisfied with the services provided also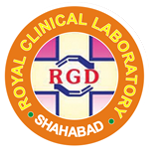 Royal Clinical Laboratory (Karnataka)
I am Mr. Md Ahmed behalf of ROYAL CLINICAL LABORATORY, shahabad, our center is running since 27 year in shahabad, karnataka, we use many software in our carrier but i not get like a Sara, because when i need any update or any issue in software they attend with in time and solve the problem, since three years the Sara team is not given any trouble in my work.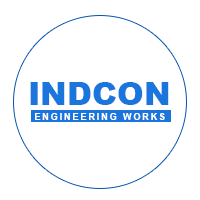 Indcom Engineering Works
Using Hospital OPD software. User-friendly and handy software for doctors than most others to use for OPD services. Most satisfying is the support from the executive team and particularly assigned member which is always ready to help and give solutions in a humble and polite way.