Mobile

App Design

In the today's world, there is most common use of mobile phones to get their essential search by downloading good quality and designs applications in their mobile phones. Are you in search of a non-stop solution provider for Mobile App designing only hire Sara Technologies with the best team of professional designers work based on client's requirements. Get the latest technology based mobile app interface with a help of our best designers to develop an inspired design for applications. A good design with good interface works to attract users faster and quicker. The concept of Sara Technologies designing is to bring an eye-catching interface with a nice color combination. There are many important things to consider while designing mobile applications including text, photos, buttons and icons to add an aesthetic touch to make it user-friendly app.

Sara Technologies professional designers design a mobile application to delight users and clients to rock in the marketplace. Behind every astounding app designing, a story of pleasing design. If you want to make brand recognition everywhere go with the mobile app because it really plays a crucial role. Today's audience is habitual of using mobile phones with an interesting interface, good icons, brilliant art is used to add perfection with delightful design.
Nowadays, we travel by bus, train or car but our laptops, computer, and tablets type heavy devices might be left at home but not mobile phones. It became a fast obvious demand of the growing world. If the companies are active to get good business in the marketplace, so they need to design mobile apps to provide ease and comfort to the users. In such a scenario, it is really considered as an essential element. It enables you to search or buy essential items online through a well-designed mobile app.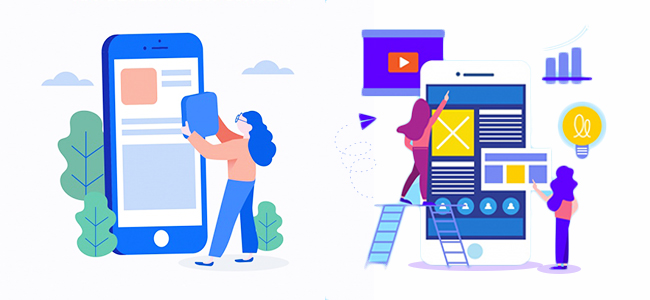 How Is

Mobile App Designing Important?
Technology-Based Software
Pocket-Friendly
User-Friendly With Amazing Features
Target Specific Audience
Create Value For Your Business