Logo

Designing

Logo Designing Company in India, an initial step taken towards the creation of a unique brand Logo. If you have an apparent idea of creating Logo or need to consult or assistance from experienced Designer come to Sara Technologies in Noida (India) for quite unique and affordable Logo. Nowadays people are not good at remembering the name but of course good to revise the mesmerizing Logo. Our best designer in India is good to mix, match color or adding with an aesthetic combination to make it look good. It expresses the company identity what you offer in the marketplace. Instead of paying a big amount hundreds and thousands of dollars hire own Designer having expertise in operating online tools, resources, and creativity to get instant real Logo as per your business need.

Sara Technologies focus deeply on the company's image to convert it as an identity into Logo. It is intended to express in its unique way of achieving recognition. Additionally, we understand the need and value of your business to sustain its credibility by creating or designing a perfect Logo. Hire the best Designing Company for an impressive Logo builds an individual recognition of a business or brand in the marketplace. An influential Logo design creates an individual identity of your prospects to come entire offering services such as Logo design, website design, Business card design, Infographic and Banner Add design, etc. The Best Logo Designing Company India ready to assist with new upcoming and existing business brand.
A well designed professional Logo establishes business popularity with an attractive and powerful image having a clear visibility. A Custom Logo Design Company displays creativity and innovation to reach the minds of customers. Our expert Logo Designer Noida enhances the credibility of your website with an idealistic approach by creating an astounding Logo design. Sara Technologies provide Logo designing services for happy clients that Logo designs can be edited multiple times. Get your Logo delivered instantly by our experienced designers. Know what we do here:
Natural & Aesthetic Logo Look
Get Instant Customize Logo Design
Enhance Recognition And Distinctiveness
Entering Coherent Identity
An Outstanding Logo Designing
Clients
Testimonial
The client valuable support and positive insights reward and motivate Sara team to deliver excellent work for guaranteed results. Sara build your online brand image put you at the forefront.

Mahabir Hospital (Jharkhand)
I am Dr Ravi Ranjan,using Sara Technologies software since one year and I am very satisfied with the software. This Software is very easy to use and the service is very quick.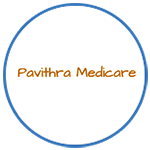 PAVITHRA MEDICARE (Bengaluru)
The supporting hand given by Sara technologies makes it really easy to learn and use the software effectively. It has turned my work paperless.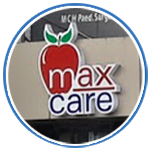 Max Care Children Hospital (Bhopal)
Hi, This is Furqan (IT-Department) from Max Care Children Hospital Bhopal Pvt. Ltd. I am using HMS from Sept-2018, this is very user friendly software for us, I am fully satisfied with this software, thank you to your technical team for giving me full support.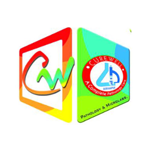 Curewell Pathology & Microlabs (ODISHA)
I am really delightful on after use of your such a great Pathology & hospital Management Software, Its really very friendly & soft to use. Thanks to SARA Team, I always worries for my wishes & exceptions towards more smooth Operations re-designs, He never denied me. He meets me that hopes.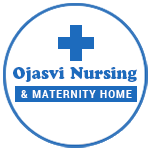 Ojasvi Nursing & Maternity Home (Chhattisgarh)
I am using the Sara software. I have not faced any issues with it… I am satisfied with the services provided also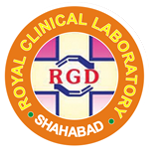 Royal Clinical Laboratory (Karnataka)
I am Mr. Md Ahmed behalf of ROYAL CLINICAL LABORATORY, shahabad, our center is running since 27 year in shahabad, karnataka, we use many software in our carrier but i not get like a Sara, because when i need any update or any issue in software they attend with in time and solve the problem, since three years the Sara team is not given any trouble in my work.