Customized

Development Company

Customized software development services produce the unique process of leading business, what makes your workflows easier, faster and more efficient. Sara Technologies is one of the best Customized Software Development company in Noida (India), fulfills client's requirements meet with their business needs. With a serious and dedicate attitude our professional customized developers in India work to create customized software. The Customized Development Agency in India is typically expert in designing a software application for a group of user or any organization. We initiate with an analytical approach to keep great user experience including (GUI) graphical user interface clear. Our best developer team expertise in supporting or to develop new customize mobile applications support for the maintenance of current live applications. Our expertise is in offering best-customized software development services worldwide for specific requirement of clients. The project you envision, we bring into reality for growing your business by using effective and executive development methodologies.

Our expert Sara team initiates with an analysis of the project by using smart software development skills, expertise and experience to establish your online presence in the competitive online marketplace. Our software services are for third party wherein software implementation and maintenance services are also available. Being on top-level in IT industry Sara Technologies expert developers in India mainly works with an extensive skill set web designing, software development skills to receive positive feedbacks being on top among thousands. Sara Tech development masters maintain software complexity and inevitable solutions for a great user interface. An ambitious startup looks for hiring custom software development & designing company in India at affordable price and package. What we offer here is an experience Customized Development Agency in India.
Quality Custom Application
Usage Of Quality Custom Application
Apparent Concept For Custom Software Maintenance
Quick Development And Solutions
Usage Of Effective & Innovative Development Technologies
Industry Specific Solutions
Clients
Testimonial
The client valuable support and positive insights reward and motivate Sara team to deliver excellent work for guaranteed results. Sara build your online brand image put you at the forefront.

Mahabir Hospital (Jharkhand)
I am Dr Ravi Ranjan,using Sara Technologies software since one year and I am very satisfied with the software. This Software is very easy to use and the service is very quick.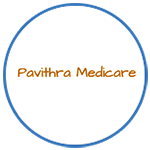 PAVITHRA MEDICARE (Bengaluru)
The supporting hand given by Sara technologies makes it really easy to learn and use the software effectively. It has turned my work paperless.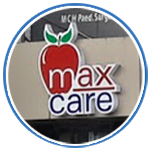 Max Care Children Hospital (Bhopal)
Hi, This is Furqan (IT-Department) from Max Care Children Hospital Bhopal Pvt. Ltd. I am using HMS from Sept-2018, this is very user friendly software for us, I am fully satisfied with this software, thank you to your technical team for giving me full support.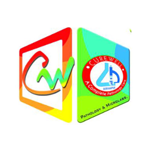 Curewell Pathology & Microlabs (ODISHA)
I am really delightful on after use of your such a great Pathology & hospital Management Software, Its really very friendly & soft to use. Thanks to SARA Team, I always worries for my wishes & exceptions towards more smooth Operations re-designs, He never denied me. He meets me that hopes.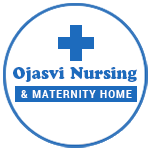 Ojasvi Nursing & Maternity Home (Chhattisgarh)
I am using the Sara software. I have not faced any issues with it… I am satisfied with the services provided also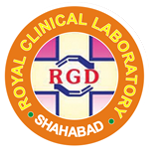 Royal Clinical Laboratory (Karnataka)
I am Mr. Md Ahmed behalf of ROYAL CLINICAL LABORATORY, shahabad, our center is running since 27 year in shahabad, karnataka, we use many software in our carrier but i not get like a Sara, because when i need any update or any issue in software they attend with in time and solve the problem, since three years the Sara team is not given any trouble in my work.