Paediatric Management Software
Paediatric Management Software streamline clinical workflow and automate paediatric practices in a smart way. Paediatric management software is an online customized web-based tool works to bring efficiency help to provide better paediatric care. PMS is the perfect solution for pediatricians who would like to collect medical records in digital format. Treating children and managing their vaccination reports, growth measurement, prescription and billing are not easy tasks recorded manually. To let pediatricians perform their best in all administrative and financial aspects allowing them to keep an eye to deliver better and simplified the workflow.
Modern technology based software almost tailor fit your requirements, including automating growth chart, progress measurement, prescribed medicines, vaccination reports, and prescriptions all you need to improve practice workflow. Almost every feature of PMS allows instant monitoring and previous medical records of child health considered during vaccination prescribed by the doctors for immediate heal and prevention of unexpected viral. This contains complete detailed information about prescribed vaccination, child age, appointed date & time. This is simple procedures just the information you need, get in less than seconds. One click gets you to access linked vaccination charts, reports and maintaining them digitally now get rid of manual work.
Get your Patients notified about their Receipts/Reports/Prescription & even schedule next Appointment through Mobile App
Paediatric Management Software Includes Following Modules
Paediatric Software allows the paediatrician to prescribe better treatment & care to every child. Help to manage appointment, booking, vaccination chart, billing, and reports, etc. With this paediatricians move digitally to have a convenient workflow in all aspects.
System Administration
Master Management
Patient Management
Doctors Management
SMS/Email Integration
OPD Billing
Invoice & Billing
Multi-branch Configurations
MIS Reports
Utilities
Paediatric Management Software Includes Following Features
An intelligent medical software features are easily customized as per the requirement of paediatricians absolutely simple the most suitable to the practice management.
Option to create a vaccination master according to age
Add vaccination to a patient according to age including date
Immunization management
Computerized entry to given vaccination
Medical billing
Set vaccination reminder
Graphic child growth chart
Dynamic vaccination chart including vaccination name and given date & time
ICD-10
Patient Mobile App
Benefits of Using Paediatric Management Software
PMS streamline the workflow and boost up the efficiency of your practices for managing child vaccination reports, vaccination charts, billing, and prescribed doses according to patient's age.
Access patient data from a central database
Save time & energy
Avoid medication error
Create treatment plans for standard care
Monitor the child's growth
Change or create your own tests, measurements, and reports
Monitor immunization
Get SMS alerts for vaccination date & time
Clients
Testimonial
The client valuable support and positive insights reward and motivate Sara team to deliver excellent work for guaranteed results. Sara build your online brand image put you at the forefront.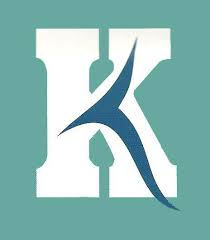 Dr. Asha Kubba, Dr. Meenakshi Batrani
Delhi Dermpath Laboratory
We at Delhi Dermpath Laboratory, have been using the pathology software from Sara Technologies since January 2021 and we are highly satisfied with the software functioning. The technical team at Sara Technologies has been greatly helpful in resolving any technical glitch that we face in software operations in a timely manner.
We wish team Sara a very bright future and best wishes for all their future endeavours.

Dr. Shalabh Agrawal
One Health Clinic (Gurgram)
I have been a user of Sara OPD Software for the last 3 months. I find software to be very apt to my kind of practice . The solution is simple and easy to use with the least of training. The functions are unlimited and fulfills all my requirements for patient management, prescription, appointments, revenue collections and pharmacy management. The print is catchy and detailed. I hope to continue using their services in future.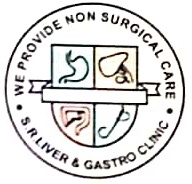 Dr. Rajneesh Gulati
S.R. LIVER & GASTRO CLINIC (Delhi)
Software is good reliable and friendly.

Mahabir Hospital (Jharkhand)
I am Dr Ravi Ranjan,using Sara Technologies software since one year and I am very satisfied with the software. This Software is very easy to use and the service is very quick.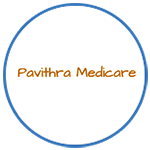 Pavithra Medicare (Bengaluru)
The supporting hand given by Sara technologies makes it really easy to learn and use the software effectively. It has turned my work paperless.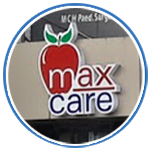 Max Care Children Hospital (Bhopal)
Hi, This is Furqan (IT-Department) from Max Care Children Hospital Bhopal Pvt. Ltd. I am using HMS from Sept-2018, this is very user friendly software for us, I am fully satisfied with this software, thank you to your technical team for giving me full support.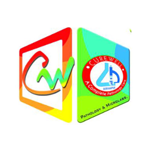 Curewell Pathology & Microlabs (ODISHA)
I am really delightful on after use of your such a great Pathology & hospital Management Software, Its really very friendly & soft to use. Thanks to SARA Team, I always worries for my wishes & exceptions towards more smooth Operations re-designs, He never denied me. He meets me that hopes.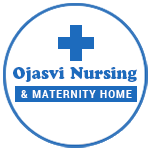 Ojasvi Nursing & Maternity Home (Chhattisgarh)
I am using the Sara software. I have not faced any issues with it… I am satisfied with the services provided also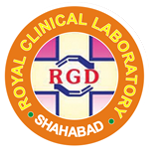 Royal Clinical Laboratory (Karnataka)
I am Mr. Md Ahmed behalf of ROYAL CLINICAL LABORATORY, shahabad, our center is running since 27 year in shahabad, karnataka, we use many software in our carrier but i not get like a Sara, because when i need any update or any issue in software they attend with in time and solve the problem, since three years the Sara team is not given any trouble in my work.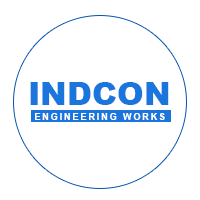 Indcom Engineering Works
Using Hospital OPD software. User-friendly and handy software for doctors than most others to use for OPD services. Most satisfying is the support from the executive team and particularly assigned member which is always ready to help and give solutions in a humble and polite way.