Patient Mobile App
A simple, easy and more efficient way of doctor appointment booking at a very convenient time. It's a quick process of making the simple reach of the doctors in just a few clicks. A team of professional developers has developed & designed a mobile application for Android & iOS devices. We actively participate to improve the health care system with maximum efforts. It makes communication easier and faster between patients and healthcare service providers by getting them rid of long queues at hospitals and path labs.
Bringing ease and transformation with our patient mobile apps, gather complete medical history collected. This system facilitates patients to easily book appointments with their preferred doctor.
Appointment Booking & Scheduling Doctors
Digitize your clinic with the mobile application allows access anywhere. It enables patients for appointment booking and scheduling doctors. Technology helps us to live life easier having plenty of facilities with an app like appointment scheduling, cancel and rescheduling them. A patient can view and download reports and billing receipt.
The appointment booking app is not exclusively useful for patients, but also equally for doctors. By deploying technology innovation, the doctor can now focus on important medical activities to maximize productivity. A mobile app through which patients can upload all his medical history and view the reports of their own choice.
Get your Patients notified about their Receipts/Reports/Prescription & even schedule next Appointment through Mobile App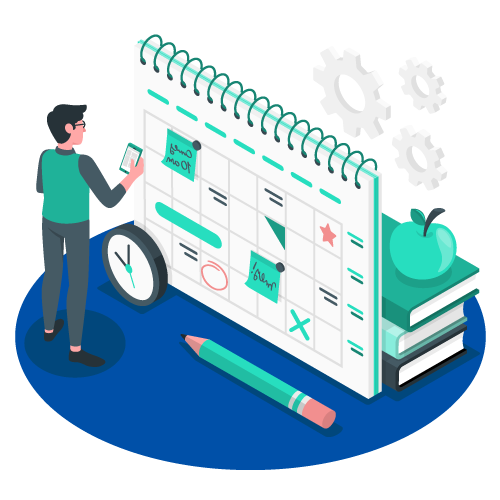 Clinical Appointment Booking
OPD patients can book appointment conveniently without any hassle. Get your Patients notified about their Receipts/Reports/Prescription & even let them schedule the next appointment through Mobile App. Now doesn't matter where you reside in the world, but you can have access to doctors for appointment scheduling via mobile app.
To run medical practices smoothly, we offer such a user-friendly mobile app with easy functionality so the patients and hospital staffs can perform common activities via a handy app. Our Hospital Software mobile app delivers excellent experience every single time you use.
Get Rid of Your Scheduling Worries
The most salient features are inbuilt with a mobile app for Patients following as:
Patients Advantage for
OPD Booking from App
View & Upload Documents
Download Pathology Test Reports
Download OPD Billing Receipt
Download Prescription Shared by Doctor