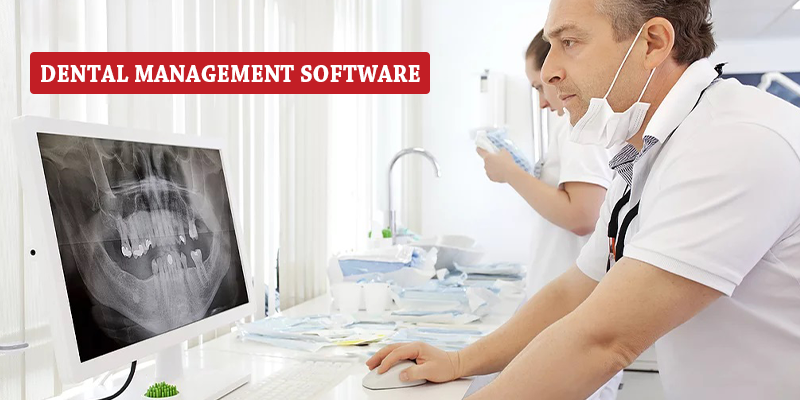 2019-11-18 10:59:52
Dental Software is a mark of the digitization which smartly diminishes the burdensome work of dentists. The dentists love the online software because minimizing their paperwork operations now everything they put digitally including patient data records, MIS reports, invoice & billing and e-prescribing, etc. This software helps to deliver business excellence by easily managing the entire workflow without any headache. Managing online dental practices have been more comfortable and convenient to improve your operations and time flexibility access software when you want.
Dental Management Software is to say goodbye to all your concerns related to patient data management, patient treatment records storage and dental charting within the software as a feature. These are the dominant reasons why every dentist found the software very helpful. All time-consuming tasks are strictly managed in very minimal time through software.
Reasons to Choose Dental Practices Software
The traditional ways of collecting files to dentists for medical records, patient information, and billing reports, etc. All these are kept away now Dental Clinic Software is enforcing paperless operation quite hassle-free.
Easy Access
It is easy for a dentist to access all their patient's records in just a few clicks. The additional feature takes access with the comfort of your home. A dentist doesn't need to collect paper files because entire data is kept safe and secure with the software.
Compatible With Multi Devices
Dental Management Software is the most compatible system allows you to use operate on different devices, for instance, iPhone, iPad, Tablets, Mac and any other desktops. This software is well designed by keeping essentials in mind of a dentist may have many more different resources to avail the benefits of our software.
Service Availability 24/7
Dentist practices never get stopped on weekdays and festive occasions you can keep data management continue at your convenient time. You can access anytime, anywhere while traveling and out of the dental clinic. It allows you to refer any patient during an emergency or fix an appointment remotely. It is an amazing feature enable a dentist to deliver quality care without any problem.
Get Easy Customization or Updates
A dentist can have an idea of how many updates he wants within software, thus, Sara Technologies, developers are happy to customize the requirements for better operation. We gather your requirements and do customization as per your needs at the dental hospital/clinic. Dental Practice Management Software does work great here you get automated updates for an appointment via SMS/Email.