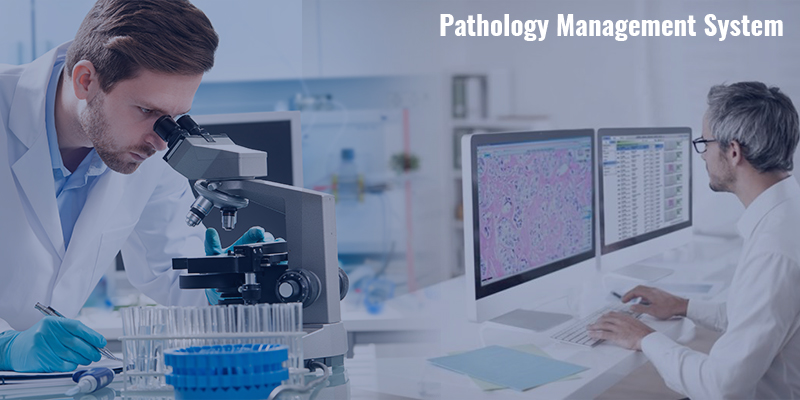 2020-01-21 17:15:51
Needless to say, running a diagnostic lab is not an easy job. It requires a lot of formalities and responsibilities like collecting patient samples, the diagnostic process and delivering test reports on time. Despite this, individuals and staffs working to contribute to the lab operations. Pathology Software automates overall diagnostic lab operations from test booking to reports delivery quite accurate. It is common why healthcare organizations are adopting digital software just to avoid error some problems to get more reliable lab results.
Using system-based software applications maintain all patient records with detailed information and test reports at one place. Diagnostic Lab Software streamlines the entire workflow to make operations smoother and quick. This is the most demanding software in the marketplace because lab practice management requires more efforts thus this module helps to expand lab productivity and revenue. Diagnostic Lab Software generally provides a health care platform for online appointment bookings, pathology lab test booking. You can own an affordable and digital software solution that takes your business to a higher level.
Laboratory Information Management
Generate patient orders

Manage order and basic details

Monitoring orders progress and keep track of lab practices

Generate order billing invoice and sample testing records

Manage workflow with MIS reports
Appointment Scheduling
This allows easy scheduling of patient appointment booking satisfies patients and saving their time. Diagnostic Lab Management Software is a quickest module that allows rich functionality and features to run lab digitally safe & secure.
Quality Improvement
Pathology Software takes care of overall lab practices and improves the quality of processes must be streamlined. Thus, a large number of a pathologists are demanding software to deploy in their diagnostic center, not just because of quality, ease the work burden and helps to deliver accurate test reports.
Work Efficiency Growth
At the earlier time, manual entries at every level increase the work burden and push error some problem, but Pathology Software generates report accurately. It takes away manual interruptions and makes lab practices paperless.
Auto-generated SMS Reminder Alert
Information technology supporting self-management via software system which generates auto-reminder to patients for upcoming appointment and test booking.Pathology Management Software reduces headaches at a level for pathologists.
Invoice & Billing
Luckily Diagnostic Lab Software can remove a lot of worries with the automated billing process. Now pathologist doesn't need to calculate billing because the software application generates electronic billing. It is quite reliable and accurate as per the patient's diagnostic test charges.