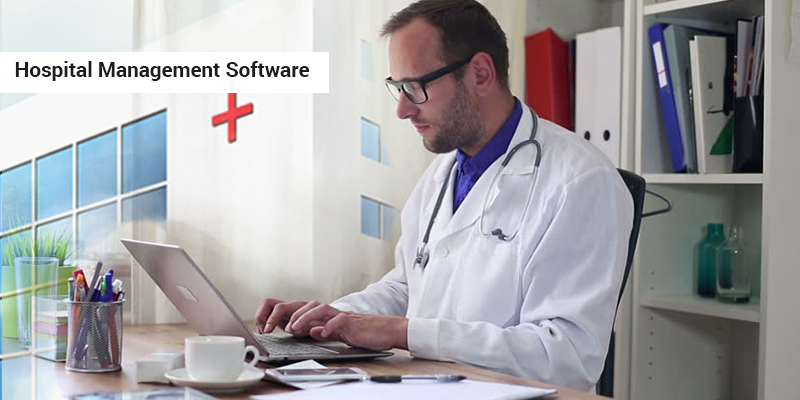 2019-11-18 12:08:33
Several years ago manual work was taking place everywhere, but smart advance technology changed the world. Hospital Management Software is one of the best modules supports the entire health care system. However, manual work time taking, chances of making mistakes in prescribing medicines, writing prescriptions and billing, etc. For such activities, HMS software is developed & designed to run the entire hospital/clinic smoothly.
This software contains smart features which can be used to improve work efficiency and medical information management. Health care organization is now getting easier and full flexibility of data accessing and managing. In the growing era, the health care system has been transformed into digitization to the whole. It allows information access to all the staff members and flawless operations at the clinic/hospital. This software system does work as a medical facility program to alleviate the burden of health care practices. 
Key Features
EHR health care software has developed & designed to systemize the health care industry by reducing day to day operations burden. It is quite advanced but simpler in terms of use for medical information data management. There're some crucial specific features highlighted which indicates its functioning made work more efficient.
Patient Data Management
By using Hospital Software the patient data management is feasible in a few clicks. No more paperwork in hospitals now because health care practices have been computerized.
Control Entire Workflow
Hospital Management Software is an exclusive module help to keep control over the entire workflow. From patient to medical information management to MIS reports get ready in few clicks in the system. It even allows multi-branch control with the help of single software.
Data Safety & Security
Hospital Software is well suited to the doctor's requirements at a clinic/hospital. A physician can access the information at his convenient time no need paper files now manage everything on a system.
Multi-Branch Support
Hospital Software allows multi-branch control by using single software. This makes work easier and more efficient to the doctors in all aspects. Now multi-branch online appointment booking, e-prescription, and digital billing you can take print within seconds.
SMS/Email Alert
A doctor can access the software anytime anywhere if he or she needs to notify the patients for an upcoming appointment. It helps to reduce the crowd at the hospital because of no longer queue there. Hospital Software makes their work so smart at some extent do less and get more.