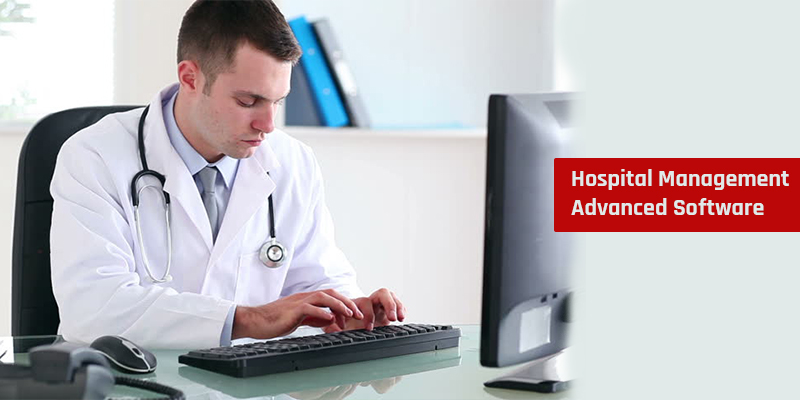 2019-11-18 10:56:09
Hospital or clinics are now adopting health care software to digitize their entire workflow. There is an option to reduce workload and boost up hospital service's efficiency in a very short time. It is not difficult to use the software because features and functionality are so easy & simple to run a software system or streamline the workflow.
Hospital Management Advance Software is flexible you can spend a lot of time to manage work at your convenient time anytime anywhere. Easy to track access to real-time information here you can handle multi-branch hospitals in a few clicks with the comfort sitting at one place. Reason every health care department would prefer to install at the hospital for delivering better quality care to patients coming from all over India. Hospital Management Software has significantly cost-effective and reliable due to its amazing features enhance the experience of the user and patient as well.
The best part of Hospital Software is customization, as per your changing requirements to serve better in the industry. With the workload, you can rely on such a software system to quickly manage each task in lesser time.
Hospital management system does finish administration-level tasks by streamlining the workflow. It takes less and does more.
Hospital information management system is available in the competitive marketplace with different features but you need to choose the best suitable one.
It deals with every clinical operation on the desk from patient billing, EHR records and discharge summary. In this way Hospital work automatically gets reduced which ensures smooth functioning and processing information digitally.
Go for a paperless management system with the help of Hospital Software save or store information in a computer system.
Hospital Management Software is a cost-effective system reduces cost and make your clinical operations more efficient. This exactly improves financial margin in a better way by delivering quality care.
An additional factor to keep an eye detail for patient and hospital information system by tracking real-time information. It is an incredible feature empowers control overstaffs, nurses and doctors you can assign to the different department as per the requirements of the treatment.
Hospital Management Advance Software is designed & developed by Sara Technologies leading IT company. Medical professionals find it easier and more convenient to streamline the entire workflow at a single place. It makes sure to get rid of chances making mistakes during billing, missing patient details, and prescribing medicines. All it takes a few clicks which handle every task for a hospital.