Payroll Management Software
Payroll Management Software a robust tool enables to manage accurate hospital employee details, salary structure and distributing payments in various ways. Sara Technologies has developed & designed an astounding Payroll Management Software for efficient data management, backup and process the medical staff salaries. Payroll Software automates reimbursements, loan, and advances, this has become mandatory for any healthcare organization having more than ten employees. This software purpose is to generate and distribute payslips to every employee. Payroll Management Software basically skips manual and paperwork because payslips and data management results are auto-generated in a few clicks. The modern hospitals are striving to bring standard and achieve economic growth.
This software has formulated by keeping the demands to take care of the entire management, including Hospital details, Leave data, Salary calculation, Attendance, Roster management, and more. An obvious fact a full program gets easy control over all the aspects like financial, professionals and full functional report to the management of the hospital. An exclusive Payroll Software enhances work efficiency really does matter for your hospital revenue.
Payroll Management Software Includes Following Modules
There might be hundreds or thousands of Payroll solutions adopted by large number of hospitals to manage staff data. Payroll Management Software allows full convenience & delightful experience with these below-mentioned modules here:
Salary Management
Hospital Staff Information
Document Details
Leave Management
Roster Management
Attendance Management
Full & Final Settlement
Company Details
MIS Reports
Field Master Setup
Users
Permission
Utilities
Payroll Management Software Includes Following Features
The more complexities you face for small, medium or large hospitals, all solutions are together being an automated software system. The most effective PMS Software is full featured and customized suits your hospital needs. Advantages are varied in terms of huge time-saving, accuracy, data security and cost-effective, this is a unique asset for hospital management.
Data Back Up
User-Level Access Rights
Holiday List Setup
Auto Salary Calculation
Bonus Calculations And Reporting
Auto Generated Salary Slip
PF Calculations ESI Computations
Reminder
Medical Staff Login
Email/SMS Integration
Field Management
Report
Filter
Attendance Import From Biometric, Excel And Manually
Benefits Of Using Payroll Management Software
Payroll Software web-based solution compatible and flexible that best suit your needs for all sizes of Hospitals. Digitally workforce and overall capabilities such an amazing feature brings transparency to the management, track payments disbursement, increase productivity and greatly satisfy staffs. The benefits are obvious here:
Save Precious Time
Avoid Error
Distribute Salaries With Ease
Faster & Convenient Access
Safe & Secure
Easy & Fast Calculation
Improve Efficiency
Auto Reminders
Easy Operation
Flexible Implementation
Employee Satisfaction
Strategic Automation
Access Support Anytime
Streamline Payroll Processing
Clients
Testimonial
The client valuable support and positive insights reward and motivate Sara team to deliver excellent work for guaranteed results. Sara build your online brand image put you at the forefront.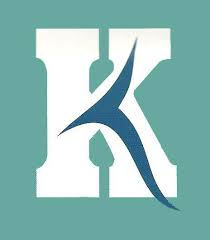 Dr. Asha Kubba, Dr. Meenakshi Batrani
Delhi Dermpath Laboratory
We at Delhi Dermpath Laboratory, have been using the pathology software from Sara Technologies since January 2021 and we are highly satisfied with the software functioning. The technical team at Sara Technologies has been greatly helpful in resolving any technical glitch that we face in software operations in a timely manner.
We wish team Sara a very bright future and best wishes for all their future endeavours.

Dr. Shalabh Agrawal
One Health Clinic (Gurgram)
I have been a user of Sara OPD Software for the last 3 months. I find software to be very apt to my kind of practice . The solution is simple and easy to use with the least of training. The functions are unlimited and fulfills all my requirements for patient management, prescription, appointments, revenue collections and pharmacy management. The print is catchy and detailed. I hope to continue using their services in future.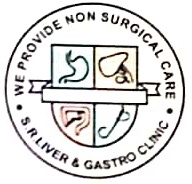 Dr. Rajneesh Gulati
S.R. LIVER & GASTRO CLINIC (Delhi)
Software is good reliable and friendly.

Mahabir Hospital (Jharkhand)
I am Dr Ravi Ranjan,using Sara Technologies software since one year and I am very satisfied with the software. This Software is very easy to use and the service is very quick.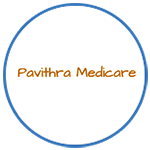 Pavithra Medicare (Bengaluru)
The supporting hand given by Sara technologies makes it really easy to learn and use the software effectively. It has turned my work paperless.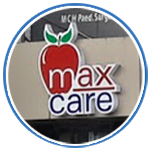 Max Care Children Hospital (Bhopal)
Hi, This is Furqan (IT-Department) from Max Care Children Hospital Bhopal Pvt. Ltd. I am using HMS from Sept-2018, this is very user friendly software for us, I am fully satisfied with this software, thank you to your technical team for giving me full support.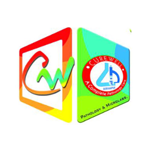 Curewell Pathology & Microlabs (ODISHA)
I am really delightful on after use of your such a great Pathology & hospital Management Software, Its really very friendly & soft to use. Thanks to SARA Team, I always worries for my wishes & exceptions towards more smooth Operations re-designs, He never denied me. He meets me that hopes.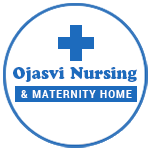 Ojasvi Nursing & Maternity Home (Chhattisgarh)
I am using the Sara software. I have not faced any issues with it… I am satisfied with the services provided also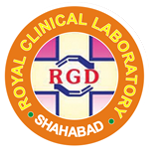 Royal Clinical Laboratory (Karnataka)
I am Mr. Md Ahmed behalf of ROYAL CLINICAL LABORATORY, shahabad, our center is running since 27 year in shahabad, karnataka, we use many software in our carrier but i not get like a Sara, because when i need any update or any issue in software they attend with in time and solve the problem, since three years the Sara team is not given any trouble in my work.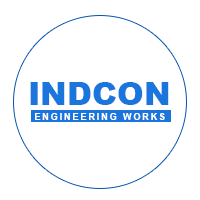 Indcom Engineering Works
Using Hospital OPD software. User-friendly and handy software for doctors than most others to use for OPD services. Most satisfying is the support from the executive team and particularly assigned member which is always ready to help and give solutions in a humble and polite way.